Four MOS physicians participated in an annual mission trip to Buga, Colombia during the summer of 2018. The mission has been an annual trip for the last 25 years and through the work of the volunteers, many of the patients have experienced a great increase in their quality of life.
MOS physicians Dr. Ira Zaltz, Dr. Patrick Wiater, Dr. Jeff Settecerri, and Dr. Gregory Sobol were among several orthopedic professionals that visited the Buga, Colombia this summer. The annual trip has seen over 1500 clinic visits and 1200 surgeries over the nearly three decades of service. This includes the 60+ surgeries on 34 children this summer. Treated conditions included Syndactyly and Polydactyly, Cerebral Palsy, Blount's Disease and Rickets among others.
In 1993, Colombia passed Law 100 which stated that all citizens, irrespective of their ability to pay, receive a health benefits package. According to the National Health Survey, before 1993, 24% of the population had health coverage; by 2007, more than 80% had some form of health coverage. Despite this law being passed, 15-20% still have no health coverage.
While the numbers vary by year, the team normally includes:
4-6 Pediatric Orthopedic Surgeons/Hand Surgeons
2 Anesthesiologists
8 Nurses/Surgical Technicians
2 US Ortho Residents
1 Colombian Ortho Resident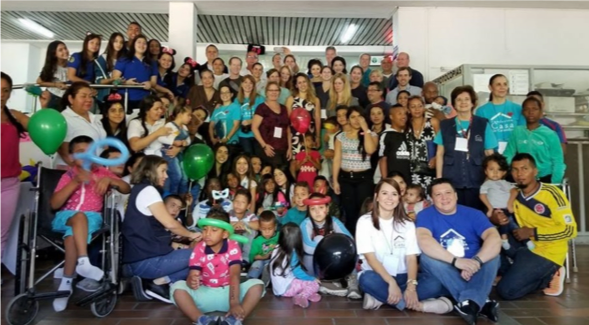 The local hospital donates two of their four ORs for one week for the mission. In return, the hospital and surgeons not only benefit from the training and collaboration, but they also receive donated equipment. The local surgeons don't have the resources to provide free surgeries, but they do provide the follow-up care throughout the year.
On his experience Dr. Sobol had this to say, "It's a life-changing experience, extremely rewarding and makes you realize and appreciate what I have, and how lucky and fortunate I am. I would strongly encourage anyone to partake in volunteer work, you get way more out then you put in."
Visit Dr. Ira Zaltz, Dr. Patrick Wiater, Dr. Jeff Settecerri, and Dr. Gregory Sobol's profile for more information on their specialty and credentials.